Photo of Father and His Daughter Praying Together Currently Trending on Facebook
A photo posted to a facebook group by Simba Mukabeta shows himself and his daughter praying together on bed.
The adorable photo has touched the heart of many and have gotten them reacting especially the south Afrocans.
Simba captioned the photo as:
''The greatest calling on a man's life is to be a father in the future. Happy fathers Day. #Baba #Tata #Papa #Vader #Abba #Vater #Babbbas #Daddy''.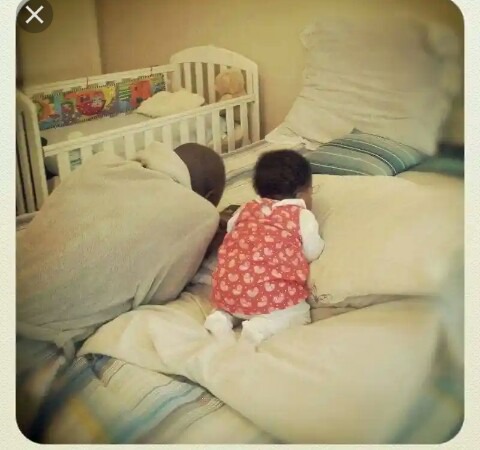 Facebook users were delighted with the photo and some left their comments
Lerato Masila
: This is super sweet
and some couple of other comments such as:
Lindy Austin
: If more dads did this, more boys would have an understanding of love and not kill and hurt their mums, sisters, cousins, lovers and girlfriends. I salute you air for being sucj an amazing daddy''.
Connie Gous
: ''Beautiful!!! This exactly how w how trusting we as ABBA father's Children should be with him, totally relaxes in His Presence and trusting Him completely! another salute to you sir, continue doing this together with your child/children! God bless you.
Well, this picture above speak alot, as Christains this days are the days for us and our family , loved ones to get together and pray for better days.